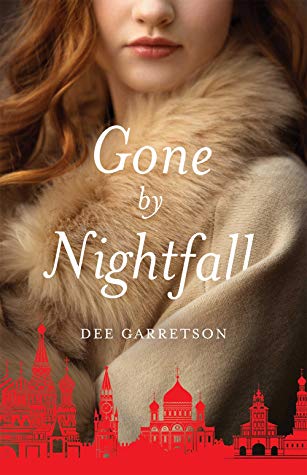 Set during the Russian Revolution and inspired by The Sound of Music
It's 1917 and Charlotte Mason is determined to make a life for herself in czarist Russia. When her mother dies, Charlotte is forced to put her plans to go to medical school aside to care for her younger siblings. When a handsome new tutor arrives, Charlotte has high hopes he will stay, freeing her up to follow her dreams of becoming a doctor.
Just when she thinks she can get her life back, Russia descends into revolution and chaos. Now, not only does Charlotte need to leave Russia, she needs to get her siblings out too - and fast.
Can Charlotte flee Russia, keep her siblings safe, and uncover Dmitri's many secrets before she runs out of time?
School Library Journal Review, January 10th, 2020
"Garretson accomplishes the impressive task of incorporating details of a dark period in Russian history in a way that is still approachable for young adult readers.
Verdict: Highly Recommended. Will be well-loved by historical fiction fans; still action-packed and intriguing for reluctant readers."
Young Adult Fiction - Ages 12 and up