Teacher and Book club Guides
I'm happy to do complimentary 20 minute Skype visits for groups reading one of my books. Teacher guides are available for WILDFIRE RUN and WOLF STORM, which include questions for each chapter and vocabulary or writing exercises. Book club guides with general discussion questions are available for ALL IS FAIR, STATION FOSAAN, WILDFIRE RUN, WOLF STORM and for THE GARGOYLE IN THE SEINE. They can be downloaded from the links below. If your school computer won't allow downloads, email me at deegarretson@gmail.com and I can email them to you.
WILDFIRE RUN Teacher's Guide
WILDFIRE RUN Book Club Guide
WOLF STORM Teacher's Guide
WOLF STORM Book Club Guide
THE GARGOYLE IN THE SEINE
Return to the home page to find links leading to descriptions for each of Dee"s books.
For ages 14+ and adult book clubs
STATION FOSAAN Book Club Guide
ALL IS FAIR Book Club Guide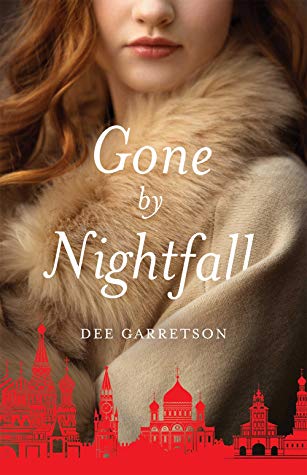 GONE BY NIGHTFALL Book Club Guide